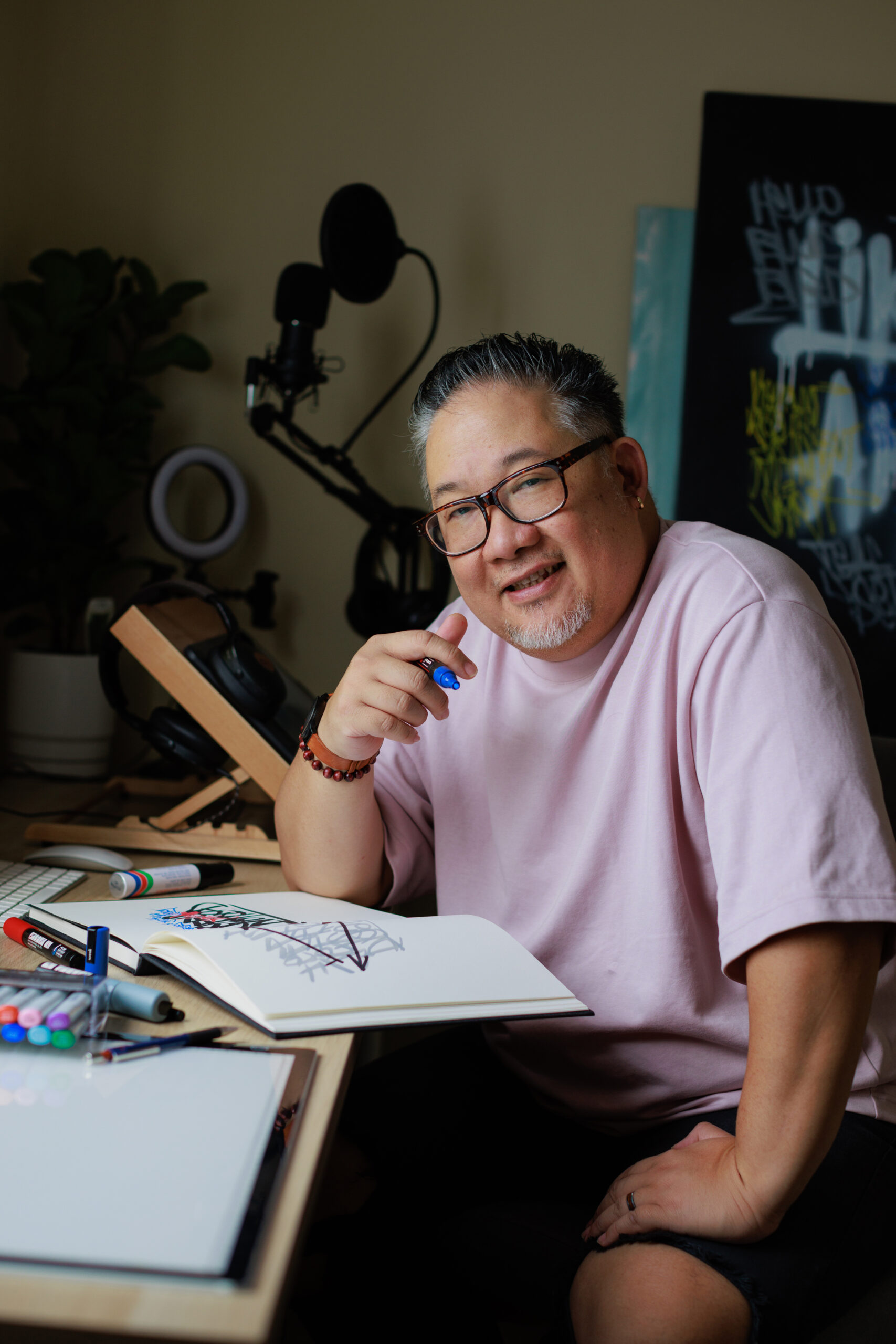 JC REYES
CREATIVE DIRECTOR / NEW BIZ
JC started his career in the late 90s as an assistant animator for Lil Elvis and the Truckstoppers, a Viskatoons children's series for the ACTF. He later became a lead animator for Animation works for projects like the Silver Brumby, Ocean Girl, and the award winning children's series Dogstar. JC then co-founded Bigkidz Entertainment, and for almost a decade creatively led entertainment projects for Disney, MTV, Cartoon Network, Nelvana, Mediaworld, Cadbury, Burberry and Avrill Stark Productions. He later became the Lead Artistic Director for Studio Moshi and helped deliver creative and animation direction for projects like The Day My Butt Went Psycho and Mong and Oose.
After a long stint as a Creative Leader in agencies, JC moved client side to Moose Toys as their Creative Lead in Entertainment. While at Moose Toys, JC helped establish Moose Super Studios, the Branded Entertainment Division of Moose Toys, and he creatively led, developed, and directed all animated commercial content and long form animated series for toy brands like Cutie Cars, Treasure X, Kindikids and Goo Jit Zu (currently the No.7 Boys Show on Netflix), and creatively led the Shopkins Feature Films.
Now, JC is Monster & Bear's newly assigned Creative Director, and he comes with a wealth of animation and production knowledge, a nerdiness for branding and digital marketing, and looks forward to working closely with both new and existing clients at the company.
MEET THE TEAM
The team at M&B are a talented bunch (if we say so ourselves) - with a wide range of backgrounds, and an abundance of experience, each of us brings something different to the table.
From pre-production powerhouses, to all your content production and post-production requirements - anything you need, Monster & Bear have got you fully covered.
Click through to check out these other good humans!